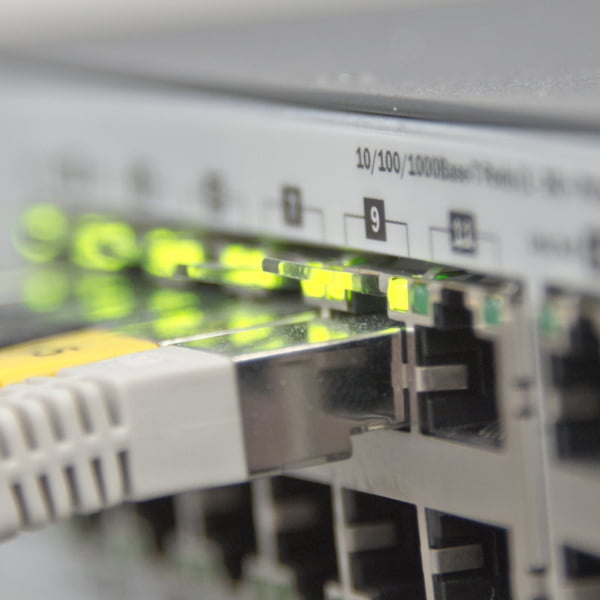 IT products and services designed to provide solutions across both on-premises and cloud environments
It is an unfortunate fact that to succeed in the modern business landscape, even the smallest of businesses needs to leverage new and innovative technologies to maintain a productive workforce and stay ahead of cyber threats.
Information Technology encompasses a wide range of devices and operating systems. Keeping the technology synchronized and secure requires a team with various skillsets. Staffing an in-house IT department is an option but quickly becomes an expensive endeavor, especially in the event of a security breach.
Mission-critical tasks like maintaining your network or smaller tasks like setting up email accounts for your new employees, we handle it all so you can focus on expanding your business rather than your IT department.
Shift the burden of maintaining your IT to Ashby Communications, professionals with the equipment, knowledge, and expertise required to do so effectively and affordably.
Personalized IT services aimed to increase productivity and improve business efficiency
Our IT services and products are specifically designed to meet your business objectives. We make selecting the best managed services simple, cost-effective, and ensure that your company complies with any regulations it may encounter.
There is no one-size-fits-all solution for managing a company's technology, all-in-one packages create gaps in coverage. For this reason, we tailor our services to ensure that your business needs are fully covered while allowing you to scale affordably.
Providing efficient communication solutions through comprehensive IT products and services
From onboarding a new employee with an email account to educating them on how to identify a cyber threat, Ashby provides everything you need to keep your business productive and secure.
In today's remote workspace environment, it is more important than ever to keep your intranet and any devices connected to it secure. Managing software licenses and updates to monitoring for unusual activity, our team provides a variety of solutions to ensure your workforce is productive and not vulnerable to a cyber-attack.
Supported by a team of specialists with extensive industry knowledge and experience
Designing, installing, and maintaining business communications for more than 30 years, Ashby is committed to providing the tools and support needed for your business to grow in an ever-changing world of information technology.
Our dedicated team of network engineers and technicians understand a proactive IT strategy is critical to maintaining a productive working environment with minimal downtime and peace of mind.
Whether you require 24/7 IT support or want to supplement your existing IT staff, contact us today to schedule a free consultation.
Schedule A Free Consultation Today
Our engineers and technicians work with you to plan and implement IT solutions tailored to the needs of your business and compliance requirements.
Managed services boost employee productivity and network availability, allowing your team to focus on what they do best.
Ensure your business and clients are protected against hackers and viruses with our cybersecurity services.
Improve your bottom line by reducing assets expenditures and energy consumption with our managed cloud solutions.
Solutions to ensure your business is compliant with industry regulations.
Maintain business continuity in the event of a disaster with our data backup and recovery services.
Safeguard your investments with our hardware maintenance solutions.